Looking Back on Split Screens 2019
As the curtain closes on the third edition of Split Screens, we are looking back on what may have been our best year yet. Just a few highlights…
We honored Janet Mock with the Split Screens Vanguard Award. Watch her acceptance speech.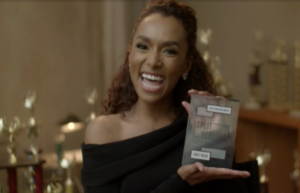 Hundreds of fans convened at SVA Theatre to watch the much-anticipated Deadwood: The Movie on the big screen followed by Q&A with director Daniel Minahan, actress Robin Weigert and actor Ian McShane (via live video).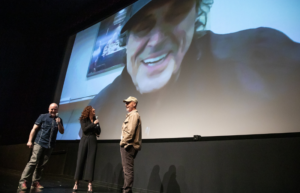 Pamela Adlon charmed a sold-out audience with career and life advice and behind-the scenes stories from Better Things.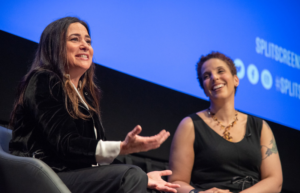 We previewed the season premiere of Queen Sugar and welcomed the cast, show-runner and episode director for an invigorating panel discussion.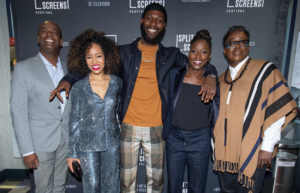 And many, many more! Check out our Flickr for great shots from our talented photographers, Carlos Sanfer, Lou Aguilar and Simon Luethi.
If you missed it, some great mentions of Split Screens in the press:
And now, a collection of some of our favorite tweets. 
MOOD: still coasting on all the good vibes acquired at the @SplitScreensTV (S)heroes: Women of Action panel, thank you again/forevermore to @McTelevision and @mattzollerseitz for having me!

— aim handle: desertxheart (@jamiexvee) June 3, 2019
So many great moments @SplitScreensTV this year. @BSmilanich and I kept finding ourselves saying "that alone was worth the trip!" over and over again. @mattzollerseitz, this festival you've created has taught me so much about the art & craft of television.
Thank you. pic.twitter.com/THJnFWM2Q2

— Jennifer Crumpton (@Crumptor) June 4, 2019
Settled in for the big-screen premiere of Deadwood: The Movie at @SplitScreensTV! So excited. Still amazed this thing even exists. #SplitScreensTV pic.twitter.com/LOj1iPzup9

— Samit Sarkar wants a fair union contract now (@SamitSarkar) May 31, 2019
https://twitter.com/mcastimovies/status/1134893652784889856
I could've talked with these smart people for another hour, easy. Thanks for having me @SplitScreensTV! https://t.co/gc7bX3p2Ze

— Caroline Darya Framke (@carolineframke) June 1, 2019
https://twitter.com/justsanaa/status/1135659555315208194
Thank you to our sponsors, without whom the festival could not take place.