The best way to see Split Screens events is with a three-pack.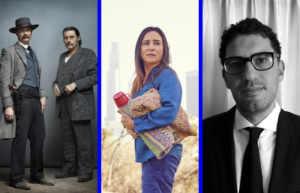 What's better than coming to an event at Split Screens TV Festival? Coming to three events, of course!
Regular priced tickets are $17, but smart TV fans are taking advantage of our three-pack, for just $40 (or $35 if you're an IFC Center member).
Here's how it works.
Step one: Buy your ticket pack.
Step two: Make your ticket selections.
Step three: Have a blast!