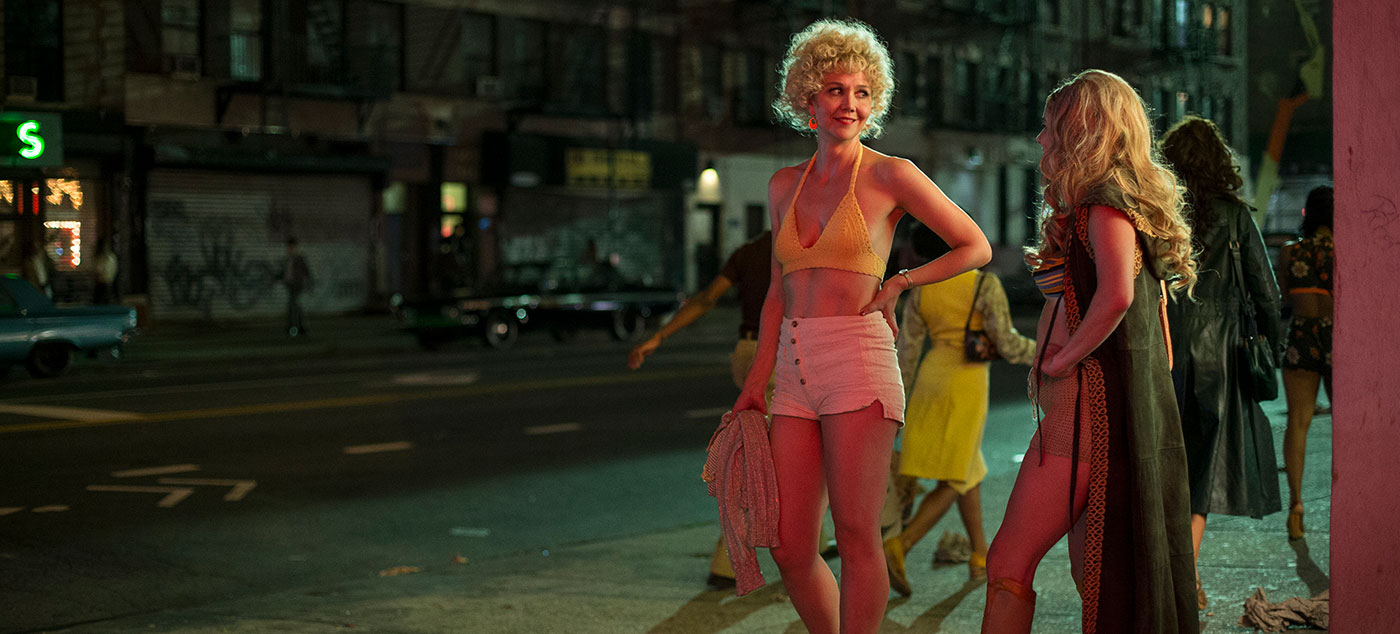 The Deuce (HBO)
THIS SHOW HAS GONE RUSH.  A limited number of tickets may be released 15 minutes before showtime on a first come, first served basis at the theater venue. Rush lines form one hour before showtime at IFC Center.
OPENING NIGHT Split Screens premieres the pilot episode of HBO's eagerly anticipated New York period drama from executive producers David Simon and George Pelecanos (The Wire), about the rise of the porn industry in and around Times Square in the 1970s. The cast includes Maggie Gyllenhaal as an entrepreneurial sex worker and James Franco as twin brothers who serve as fronts for the Mafia. True to form for a producing team that shepherded The Wire and Treme into existence, The Deuce is a beating-heart-of-the-city drama that explores the interconnectedness of characters from different social classes and ethnicities, some of whom find themselves at odds over money, honor and the obligation to uphold the law.
In attendance: Series producer and co-star Maggie Gyllenhaal, pilot director Michelle MacLaren and series co-creator George Pelecanos.
Section:
Premieres
Themes:
Drama
Period Piece
Hashtag: #TheDeuceHBO