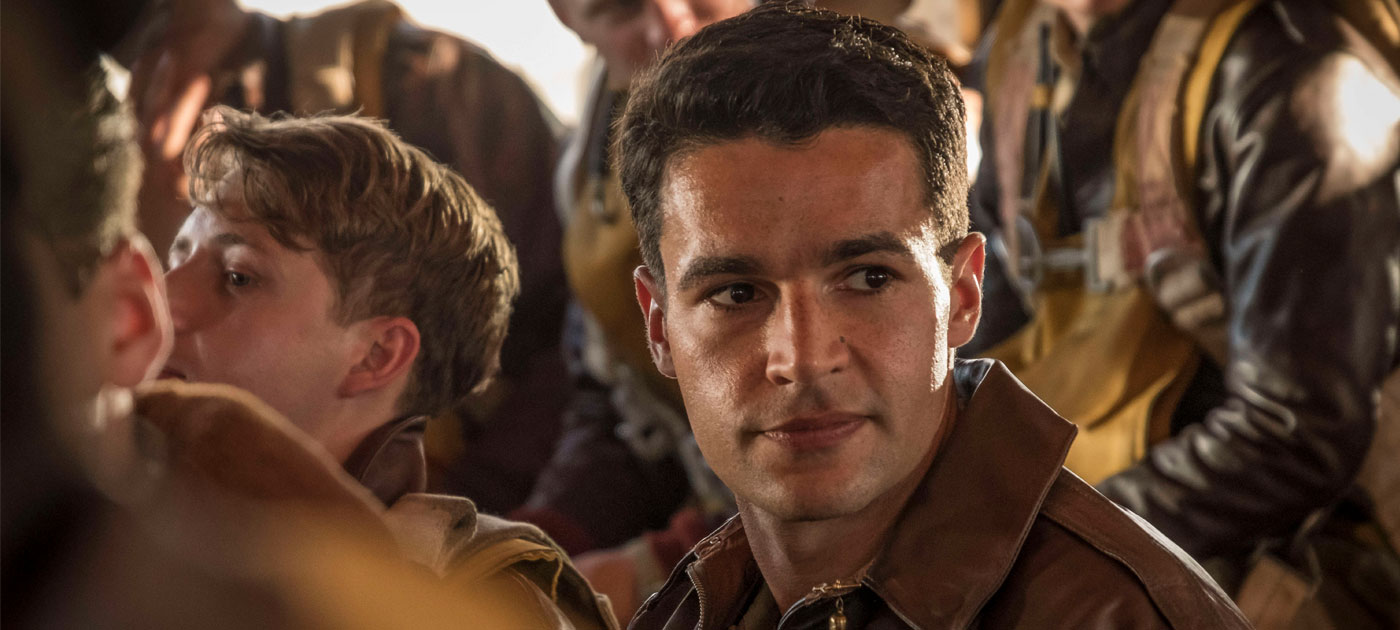 That's Some Catch: Christopher Abbott in Catch-22
Join us for a screening of the premiere episode!
"Just because you're paranoid doesn't mean they're not after you." Joseph Heller's 1961 classic anti-war novel has been reimagined as an epic black comedy miniseries for Hulu. Christopher Abbott (Girls, James White) stars as John "Yo-Yo" Yossarian, a WWII bombardier who has a sense of the absurd and his own role in it, but would rather escape combat and live to a ripe old age than savor the war zone's ironies. He's trapped by the conundrum of the title, which holds that anyone requesting mental evaluation in order to be declared insane and relieved of combat duty can't actually be crazy, because only a rational person would make such a request.
This Catch-22 reaffirms the timelessness of Heller's vision and is anchored by an alternately sardonic and touching performance by Abbott as an extraordinary ordinary man who's fighting as hard as he can against bureaucratic forces that can twist even the nimblest mind into pretzels. The six-part limited series is executive produced by Oscar-winning actor-filmmaker George Clooney (who costars as Scheisskopf, a dunderhead who keeps failing upward), Oscar-winning filmmaker Grant Heslov, series writers Luke Davies and David Michôd, and Ellen Kuras, who, along with Clooney and Heslov, also directed.
In attendance: Actor Christopher Abbott
Hulu's Catch-22 is produced by Paramount Television, Anonymous Content and Smokehouse Pictures
Section:
Close-Up
Themes:
Comedy
Drama
Period Piece