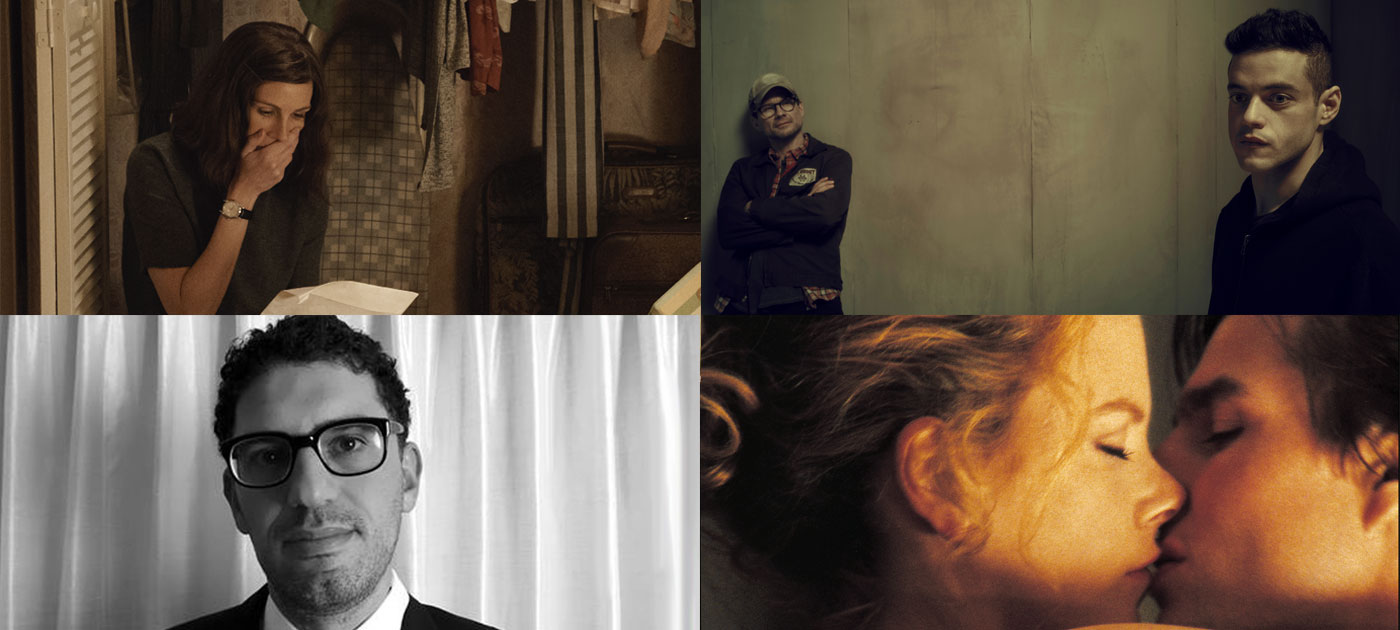 Is it Safe? Sam Esmail on Mr. Robot, Homecoming and the Paranoid Thriller
No movie genre better expresses the creeping dread of modern life than the paranoid thriller, a mode where the heroes are marginalized, truth is elusive, and justice is deferred or denied. The genre arose in the chaos of the 1960s and '70s, and thrived for a period of about fifteen years, producing such classics as Blow-Up, Klute, The Parallax View, The Conversation, Marathon Man, Three Days of the Condor, All the President's Men, and Blow-Out.
One of its most devoted disciples is Sam Esmail, a writer-director who has produced two TV series in a similar vein, USA's Golden Globe® award winning hacker drama Mr. Robot and Amazon's military conspiracy thriller Homecoming (adapted from the hit podcast). In "Is it Safe?"—named after the mysterious phrase repeated by the villain of Marathon Man—Esmail takes the Split Screens audience on a tour of the genre, from the distant past through the present day, and its influence on his own work.
The event concludes with a 35mm screening of Stanley Kubrick's 1999 masterwork, the ultra-paranoid Eyes Wide Shut.
In attendance: Sam Esmail
Section:
Close-Up
Rewind
Themes:
Drama
Suspense