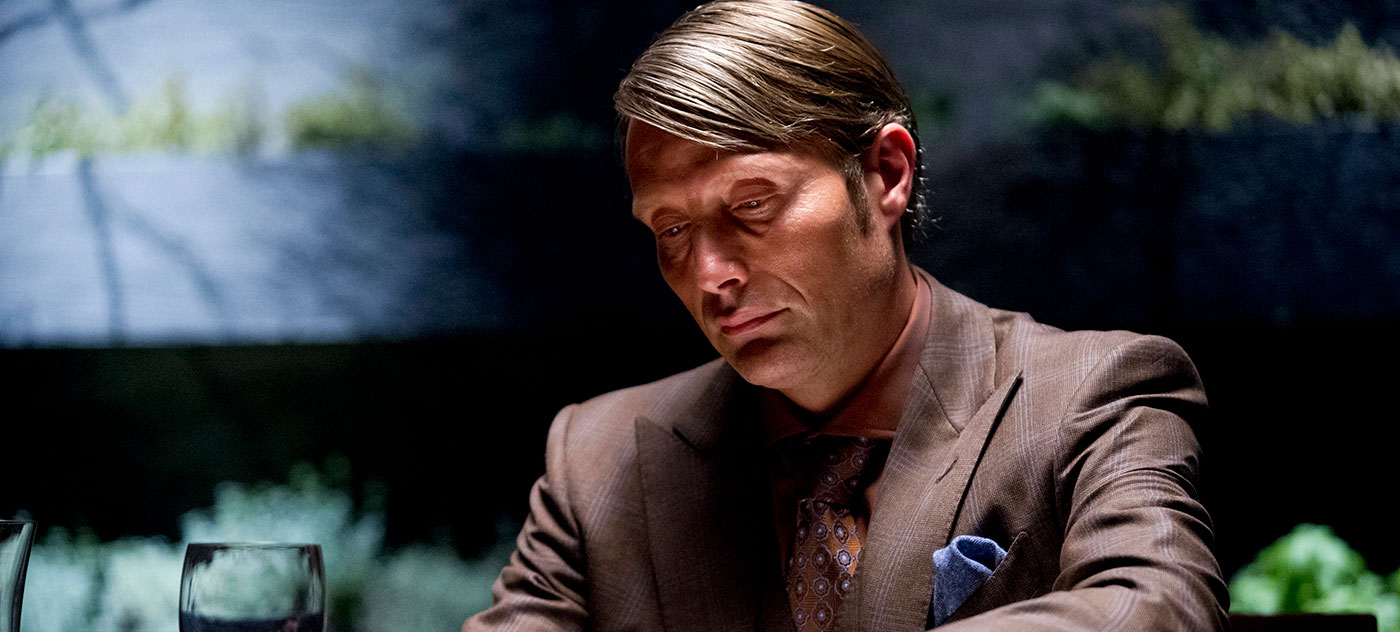 Hannibal – "And the Woman Clothed with the Sun" (NBC)
A special big-screen presentation of the final episode of NBC's late, lamented Hannibal, a nightmare fantasy from Bryan Fuller (Pushing Daisies) that reinterpreted the novels of Thomas Harris through the eyes of an expressionist, polymorphous sensualist. Reworking much of the plot of Harris' Red Dragon, but in a more hallucinatory way than in previous film versions, the finale builds and builds to a genuinely orgiastic release of pent-up intellectual and sexual energy; by the end, viewers may need a cigarette and a towel.
Fuller will join the audience afterward via Skype to discuss the finale, the legacy of his cult classic, his new Starz series American Gods, and fourth season of Hannibal that he's been carrying around in his mind for two years now, wherein serial killer Hannibal Lecter and FBI profiler Will Graham travel around Europe together as "murder husbands."
In attendance (via Skype): Creator and executive producer Bryan Fuller.
Section:
Rewind
Themes:
Drama
Suspense