Writing For TV Boot Camp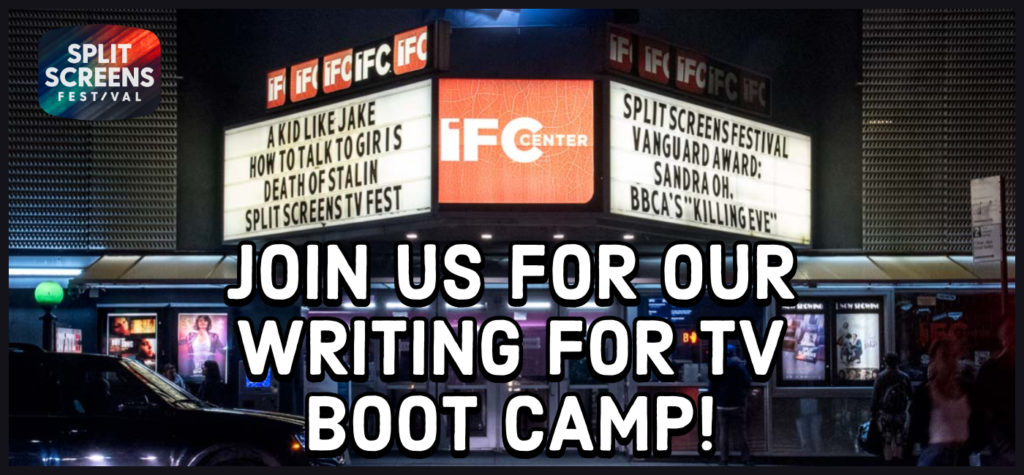 Whether you're a mid-career writer or just starting out, join IFC Center and Split Screens TV Festival for an exciting and informative day all about the ins and outs of writing for television, hosted and taught by industry professionals. Ticket price also includes admission to and a free drink at a post-workshop happy hour networking session at a nearby bar! The boot camp will take place on Thursday, February 28th at the IFC Center from 10am – 5pm.
Tickets are on sale for $99 for the full day (or $80 for IFC Center members, please enter your member code to redeem). Seating is limited.
Writing For TV Boot Camp Schedule
10am – 11am Writing For Comedy
Sitcom writers Hannah Bos and Paul Thureen (High Maintenance, Mozart in the Jungle), Jon Kern (The Simpsons), and Leah Nanako Winkler (Ramy) share their tips for creating half-hour scripts that balance jokes with emotional stakes, and how to be a part of a comedy writers room. Moderated by Dani Faith Leonard (Big Vision Empty Wallet).
11am – 12pm Writing For Late Night Variety TV
From Saturday Night Live to Jimmy Kimmel, the art of late night and variety is alive and thriving. Meet some of the writers working in the field, including Kristen Bartlett (Full Frontal with Samantha Bee), Katie Hartman (Paid Off with Michael Torpey), Brian McCann (Conan) and Jasmine Pierce (The Tonight Show), and hear how they broke in. Moderated by Kevin Laibson (former Artistic Director of The PIT).
12pm – 1pm What Agents Want
You wrote a script, now what? Hear from agents Beth Blickers (APA) and Vern Co (Gersh)  on what they're looking for in a writer, and how to get your script in front of them. Moderated by Ben Izzo (Abrams Artists).
2pm – 3pm How To Adapt
IP is hot – or so you've heard. How do you take that material you love and adapt it for TV? Writer Ione Lloyd (The Sinner) will talk about her experience adapting for television. Moderated by Rebecca Scolnick (W Magazine).
3pm – 4pm Writing For Drama
Television drama is hotter than ever. Hear from drama writers Ashlin Halfnight (Bloodline), Alison McDonald (Nurse Jackie, Roots) and Erica Saleh (Instinct) about this exploding genre and how the format is expanding and changing. Moderated by Dana Weissman (WGA East). Co-presented by WGA East.
4pm – 5pm Networking Happy Hour
Join fellow writers and our industry guests for a free drink on the house at a nearby bar and talk about everything you've learned!
BIOS: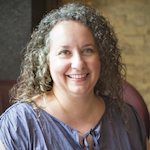 Beth Blickers is an agent at APA, where she represents artists who work in theatre, television and film. She started her career at the William Morris Agency, where she began work after graduating from NYU. Beth has served on the jury panel for the Weissberger Award, the Ed Kleban Award, the Lark's PONY Fellowship and Playwrights Week and NYMF and facilitated industry related workshops and panels for organizations around the country. She is the Past President of Literary Managers and Dramaturgs of the Americas and is the Board Chair Emeritus of Theatre Breaking Through Barriers, a New York company that works with artists with disabilities.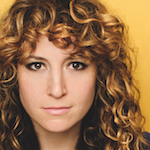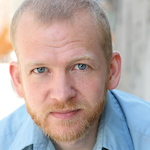 Hannah Bos and Paul Thureen are a writing duo, respectively raised in Chicago and rural Minnesota. Hannah and Paul have written for HBO's High Maintenance, Amazon's Mozart in the Jungle, Facebook's Strangers and developed pilots for HBO, FOX, Paramount and Amazon. Their first film, Driveways (dir. Andrew Ahn), premiered at the 2019 Berlin Film Festival. Together they have also written and premiered 10 full-length plays for The Debate Society, their Obie award winning, Brooklyn based theater company. As actors, Hannah is the recipient of a Drama Desk Award and Lortel Award Nomination and Paul is the recipient of an Obie Award.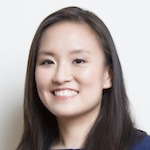 Vern Co is a TV Literary and Theater Agent at The Gersh Agency. Vern was most recently a consultant with Assembly Entertainment, supporting the company's scripted TV development efforts. She previously was Director of Development at Cineflix Studios where she worked on COPPER for BBC America and is a former board member of Soho Rep, a leading hub for innovative contemporary theater in New York City.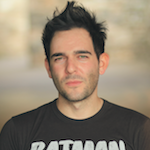 Matthew-Lee Erlbach is an actor, writer, and advocate from Chicago and New York. Recent theatre credits include THE DOPPELGÄNGER, starring Rainn Wilson, directed by Tina Landau (Steppenwolf), RADICAL (Steppenwolf), HANDBOOK FOR AN AMERICAN REVOLUTIONARY (Gym at Judson/Off-Bway), EAGER TO LOSE (Ars Nova/Off-Bway), and KING GEORGE III (in development). Recent TV credits include MASTERS OF SEX (Showtime), GYPSY (Netflix), GORDON, TOO (HBO/Humanitas), and a series he's writing for SONY. Fellowships/Awards: National Endowment for the Arts, Humanitas New Voices, Puffin Foundation, Laurents/Hatcher Foundation, Williamstown Theatre Festival, and Orchard Project, and Ars Nova Play Group, among others. He runs a writing program for single mothers transitioning out of homelessness and prison and is an outspoken supporter of labor unions.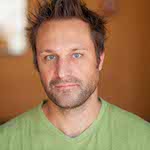 Ashlin Halfnight is an award-winning writer for stage, film, and TV. Recent credits include the Emmy-winning Netflix show, Bloodline, and The Sticks, a small town sports drama.  Feature films: Astraea, Survival Box, and Diving Normal.  Plays: The Resting Place, Artifacts of Consequence, A Hard Wall at High Speed, and God's Waiting Room. Ashlin is a Fulbright Scholar, former professional hockey player, and is a 2017 Sloan Grant recipient with The Apothetae theater company.  Ashlin holds an MFA in Playwriting from Columbia and currently lives in Brooklyn where he enjoys family, whiskey, new socks, and the film Footloose.
Katie Hartman is an actor, writer, and comedian in NYC. She can be seen in High Maintenance (HBO), Younger (TV Land), Search Party (TBS) and in the Netflix film, "The Week Of." In 2018 Katie was selected as a New Face of Comedy for the prestigious Just for Laughs Comedy Festival in Montreal.  She was a staff writer and performer on the WGA nominated Paid Off with Michael Torpey on truTV a regular correspondent/writer for Hearst Media's Seriously.tv.  Her web series "Made to Order" was listed as one of "6 Brilliant Web Series" by Marie Claire. www.katiehartman.rocks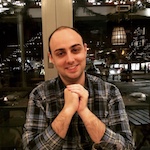 Ben Izzo is a Literary Agent specializing in the representation of playwrights, directors, composers and theatrical designers. Izzo previously held positions at Roundabout Theatre Company and New York Theatre Workshop and served as an associate producer for the inaugural season for Fulcrum Theatre Company in New York City.  In his three years at Abrams Artists Agency, Izzo has negotiated several foreign rights, most recently as a part of the team that successfully sold David Ives's Venus In Fur in over 50 countries. He has been a past judge for the New York Musical Theatre Festival and was a reader for two seasons of the Kleban Prize. He received his bachelor's from Wagner College in theatre with a minor in English.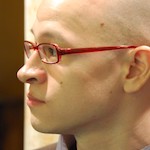 Jon Kern's plays include Modern Terrorism, or They Who Want to Kill Us and How We Learn to Love Them (Second Stage Theatre; CATF), We in Silence Hear a Whisper (Red Fern Theatre Co.), and Hate the Loser Inside (2013 Marathon at Ensemble Studio Theatre). Awards: 2010-2011 Van Lier Fellowship from New Dramatists, 2012 Laurents/Hatcher Prize TV: "The Simpsons," "Son of Zorn," "Jeff and Some Aliens." Alumnus: University of Chicago (BA), Columbia University (MFA), so so so many playwriting groups.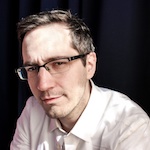 Kevin Laibson is a Brooklyn-based producer, director, writer, and teacher. Currently on faculty at the Atlantic Theater Company's acting school, he was formerly artistic director of the People's Improv Theater in Manhattan and co-founder/artistic director of Magic Futurebox in Sunset Park. He worked on SeeSo's Debate Wars, directed long-running NYC sketch comedy fixture City Hall, and produces Fridays on Ice, the late-night arm of the Obie-winning Ice Factory Festival. In new media, he directed the Webby award-winning musical podcast Wait Wait Don't Kill Me, and he'll be speaking at SXSW2019 about recently working with High Fidelity and Alive in Plasticland to create live entertainment in VR, AR, and XR. More info: kevinlaibson.com.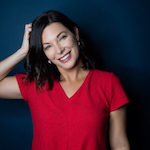 Dani Faith Leonard is a NY-based comedian and producer. She is the co-founder of inclusion-focused incubator Big Vision Empty Wallet and production company Big Vision Creative. Recent producing projects with Big Vision include feature films THE LIGHT OF THE MOON (2017), LEZ BOMB (2018), and COAST (post-production). She created and hosts the live show ADULT SEX ED where she plugs the holes in your education when it comes to sexual health and history (through comedy). As a writer, her stories often focus on women on the bravest day of their lives. Follow her on Twitter and Instagram @danifleonard.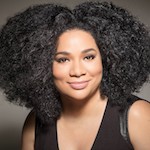 Patricia Ione Lloyd was the 2018 Tow Resident Playwright at The Public Theater where she had her professional playwriting debut this season with EVE'S SONG. She is a former Fellow at the New York Theater Workshop, The Playwrights Realm, The Dramatists Guild and the Sundance Theater Lab. She was a part of the 2015 Public Theater Emerging Writers Group. The play she wrote during her time there, Pretty Hunger, led to a Lab Production at The Public. Lloyd's plays Pretty Hunger and Eve's Song have been included on the Kilroy's List in 2016 and 2017, respectively. She has written for the TV series Hap & Leonard on AMC, The Sinner on USA, and Love Is _ on the OWN network. She is currently writing pilots for FX and CBS All Access and working on her first musical.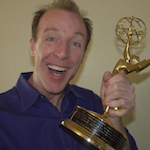 Brian McCann is an Emmy and WGA award-winning writer, actor, and comedian best known for his work on both iterations of Conan O'Brien's NBC late night tenure.  Since then, Brian has been steadily writing and producing various projects, including Nikki & Sara Live (MTV), Totally Biased with W. Kamau Bell (FX), Debate Wars (Seeso), and The Who Was Show (Netflix).  Most recently, Brian sold a children's book to Penguin, which will be released in early 2020.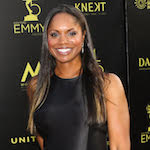 Alison McDonald is a Humanitas Prize Winn nominated veteran TV writer, whose diverse credits include American Dad!, Nurse Jackie, and the remake of ROOTS, for which she received Writers Guild of America and NAACP Image Award nominations. Alison wrote, directed, and executive produced AN AMERICAN GIRL STORY: SUMMER CAMP, FRIENDS FOR LIFE, for which she received Daytime Emmy (Outstanding Directing Special Class), Directors Guild of America,  WGA, and NAACP Image Award nominations. Alison is currently a Co-Executive Producer on Your Honor, Showtime's upcoming limited series starring Bryan Cranston. Alison's other awards include a DGA Student Filmmaker Award and fellowships from New York Women in Film & Television and the U.S. Department of Education.  She is a graduate of New York University's Tisch School of the Arts, Columbia University's Film Division, and the Upright Citizens Brigade. Alison is a proud dual member of the DGA and WGA.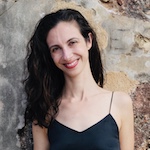 Erica Saleh is a Manhattan-based playwright and television writer. Recent TV credits include Channel Zero (SyFy), Wisdom Of The Crowd (CBS), and Instinct (CBS). Her plays In Memory of Julie Simmons, Still, and The Morning After have been developed and produced by theaters across the US.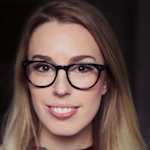 Rebecca Scolnick is an intuitive content creator based in NYC. She's made videos for TodayTix, Condé Nast, Mars Chocolate, and Nike, as well as various Non-Profits and Entrepreneurs. Her short film kindness/mischief had festivals runs in NYC and Cannes. Rebecca also works with the Tarot to help people feel empowered as heroes of their own journey. You can hear her on Hello & Good-Bi, a new podcast about bisexuality, identity, and representation. Thanks to Mom & Dad for being co-presidents of her fan club, and Stacey for being the most supportive girlfriend and doggo mom alive. WEB: www.rebeccascolnick.com IG: @beescolnick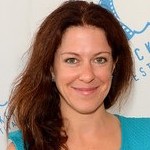 Dana Weissman is the Director of Programs at the Writers Guild of America, East. She directs all member events and programs for WGAE including elections, seminars, workshops, panel discussions, social events, screenings, film festival outreach, and the annual WGA Awards competition and celebration. http://www.linkedin.com/pub/dana-weissman/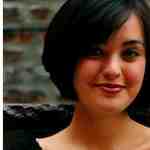 Leah Nanako Winkler is a playwright and TV writer. Her plays include Kentucky (Ensemble Studio Theater/Page 73), God Said This (Humana Festival/Primary Stages) and Two Mile Hollow (currently touring around the country). Her TV credits include Billy On The Street, A24's Ramy upcoming on Hulu, and Michael Moore's TV NATION among others.  More info at www.leahwinkler.org