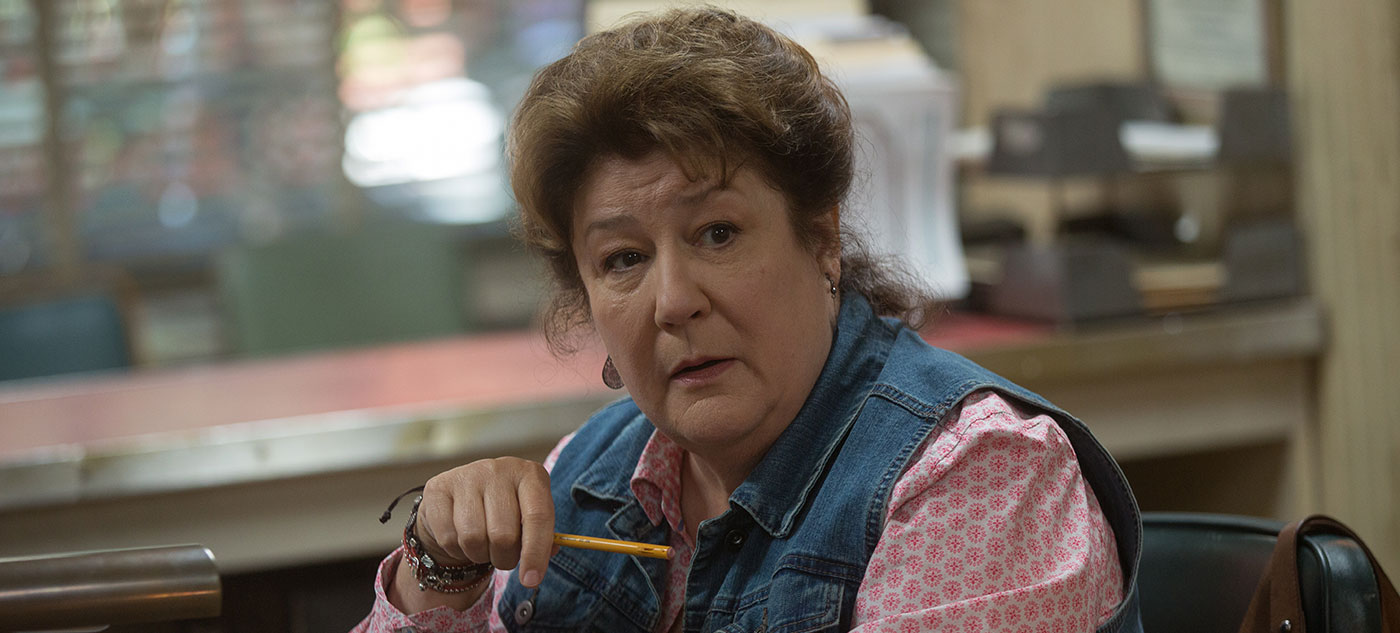 Margo Martindale in Sneaky Pete (Amazon)
Born and raised in Jacksonville, Texas, Margo Martindale was a reliable character actor on stage and in films and television series for decades before she suddenly and delightfully became a star on FX's crime saga Justified, playing Mags Bennett, a Ma Barker-styled Kentucky crime boss who dispatches her foes with poisoned moonshine. A string of very different, equally eye-catching roles followed, in such series as The Americans (playing Claudia, a devious KGB handler) and the Netflix animated series Bojack Horseman (playing a version of herself, appropriately referred to by other characters as "Esteemed Character Actress Margo Martindale").
Her most recent role might be her most all-encompassing: on Amazon's Sneaky Pete, Martindale plays the grandmother of Giovanni Ribisi's con man hero, a small town bail bondswoman who is determined to keep her family together even as it threatens to buckle under the pressure of repaying a debt to a gangster (series co-creator Bryan Cranston). Mixing Mags' ferocious family loyalty, Claudia's barbed- wire ruthlessness and the eccentric warmth she brought to the short-lived CBS sitcom The Millers (which Martindale still recalls fondly), it's a milestone role in a career that continues to surprise and delight.
In attendance: Actress Margo Martindale  
Section:
Close-Up