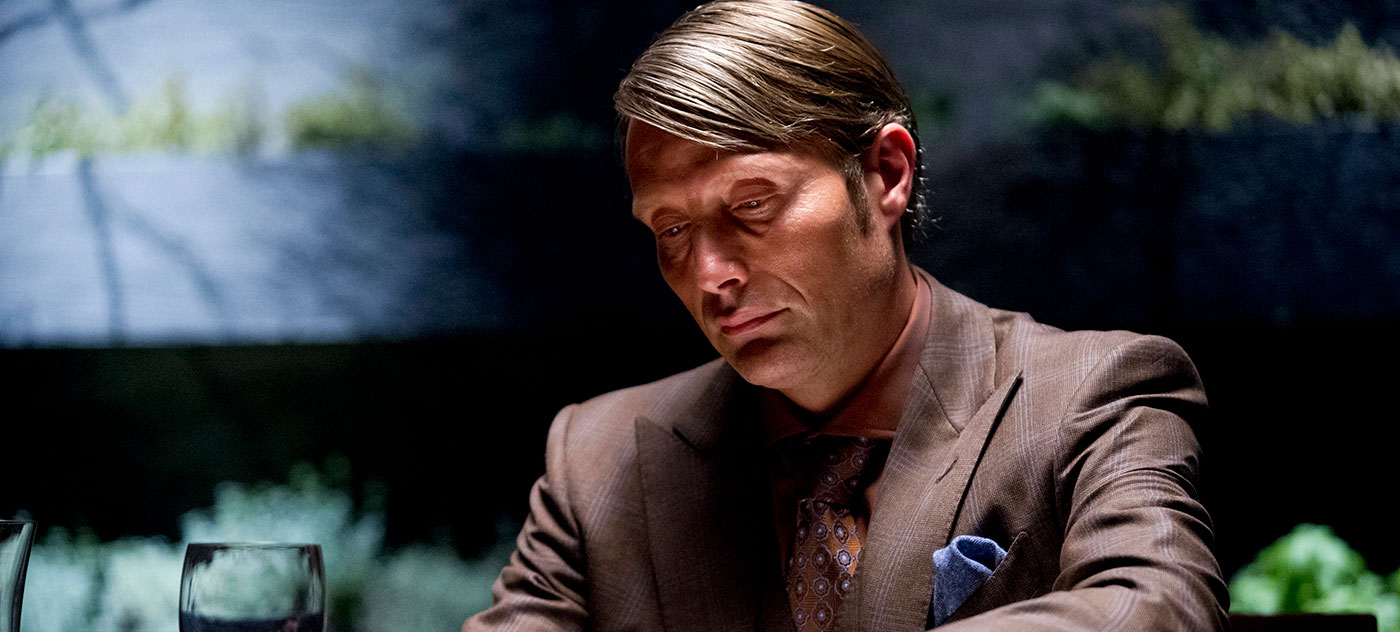 Hannibal – "The Wrath of the Lamb" (NBC)
A special theatrical screening of the finale of NBC's "Hannibal," a nightmare fantasy from Bryan Fuller (Pushing Daisies) that reinterpreted Thomas Harris' novels through the eyes of an expressionist, polymorphous sensualist. Reworking much of the plot of Harris' Red Dragon, but in a more hallucinatory way than in earlier film versions, the finale builds to an orgiastic release of pent-up intellectual and sexual energy so intense that viewers may need a cigarette and a towel afterward.
Fuller will join the audience via Skype to discuss the finale, the legacy of his cult classic, his new Starz series American Gods, and what a hypothetical fourth season of "Hannibal" would look like. A panel of New York-based Fannibals will discuss the legacy of the show, including its impact on popular art.
In person: Leila Taylor, Creative Director at the Brooklyn Public Library; novelist Rob Hart (New Yorked, The Woman from Prague); composer Matt Marks of Alarm Will Sound; illustrator and author Janice Poon, food stylist for Hannibal and author of Feeding Hannibal; Dr. Lori Morimoto, independent scholar of fan studies; actor Raul Esparza; (via Skype) Hannibal creator and executive producer Bryan Fuller.
Section:
Rewind
Themes:
Drama
Suspense