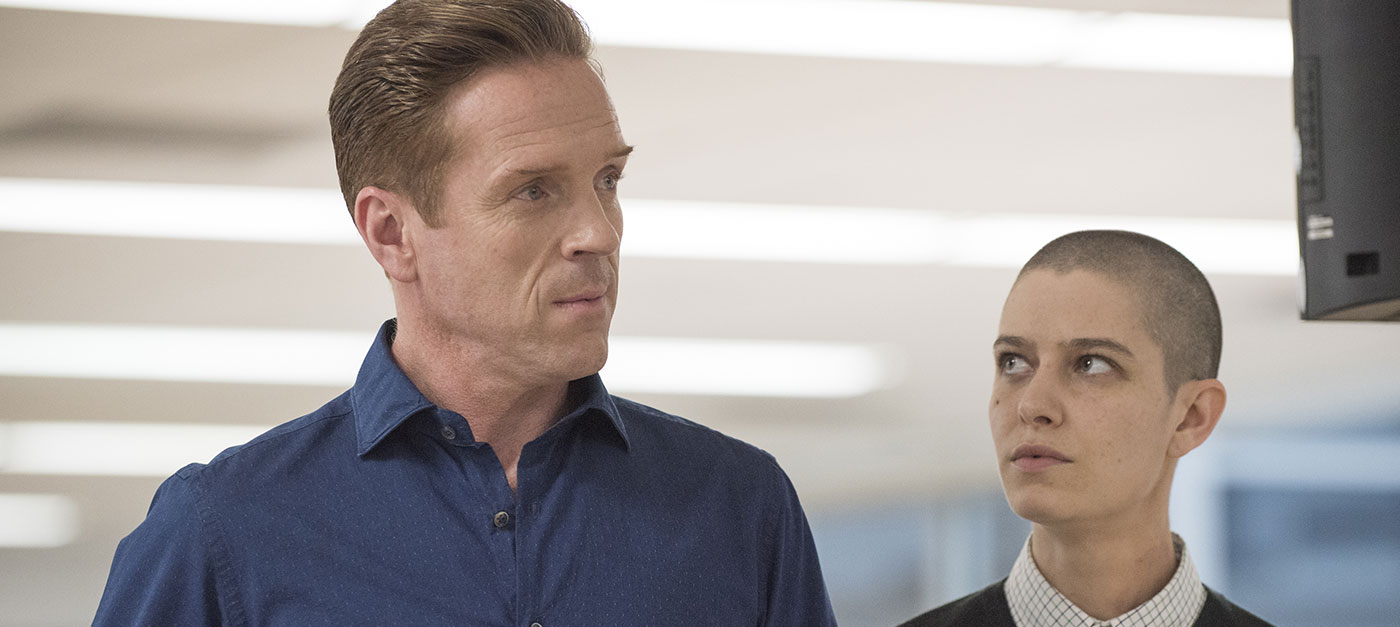 Asia Kate Dillon in Billions (Showtime)
In its second season, Showtime's hit drama series Billions made history by introducing TV's first gender non-binary major character, Taylor Mason (played by Asia Kate Dillon), an intern at Axe Capital who unexpectedly becomes a favorite of macho hedge funder Bobby Axelrod (Damian Lewis). Dillon, who uses the singular they pronoun, auditioned for the role shortly after playing the racist skinhead Brandy on Netflix's Orange is the New Black. Sharing the stage with series creators and executive producers Brian Koppelman and David Levien, our three guests will discuss the second season of Billions and the joys and challenges of playing a trailblazing character in a medium where starkly defined gender roles still rule the perceptions of casting directors and viewers alike.
In attendance: Actor Asia Kate Dillon and series creators David Levien and Brian Koppelman.
Section:
Close-Up
Themes:
Drama
Suspense